This is a work in progress, so we hope you visit frequently to see new updates.  We will be slowly adding more pictures of species and hybrids of Passiflora and other genera.  We may even add a section on fauna someday.  We plan on adding growing tips, design plans for propagation kits, and a blog, among other things.
For now, here are a few things we have ready for you to enjoy:
– To view some of our personal hybrids, click 'Passiflora' located on the top of the page.  Then choose 'Our Hybrids', and click on the one you wish to see.  We have multiple pictures for each in a slideshow, and if you wish to stop the action to examine a photo longer, simply hover your mouse over the picture.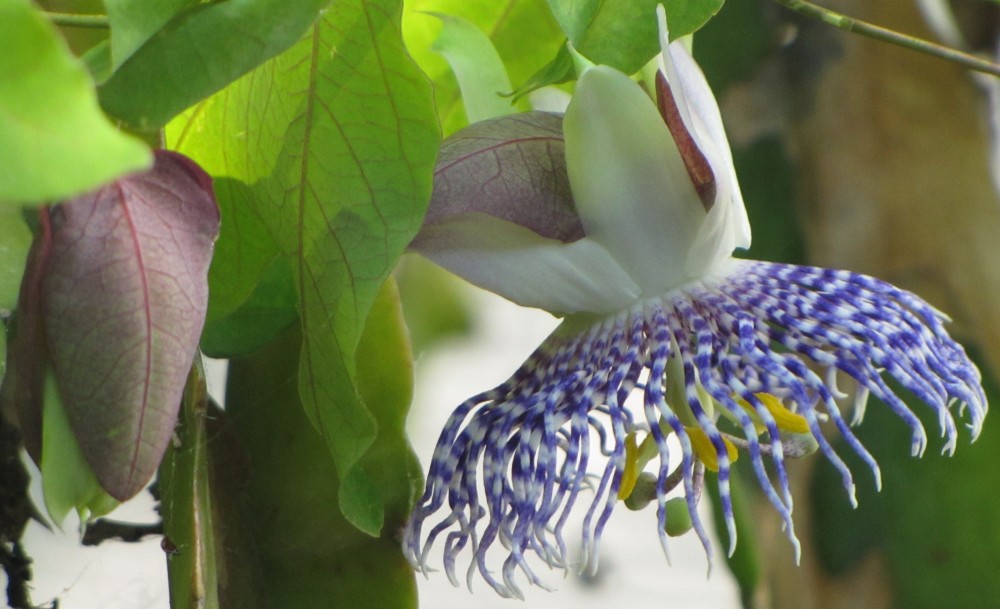 – We have begun to also add some Passiflora species and hybrid photos. There is a limited number up so far, but we will continue to add to this over time.
– For links to some of our favorite sites for Passiflora, click the 'Links' button at the top of your screen. We will update this with more sites as we find them.
Feel free to email us by clicking on Contact at the top of the page or by clicking here. All photos on this site were taken by one of us, so please don't take any without asking.
Enjoy!
Eric and Crystal